Not your ordinary alley roller – 5 custom game modes for 1 to 4 players.
ICE Ball

Pro
Customize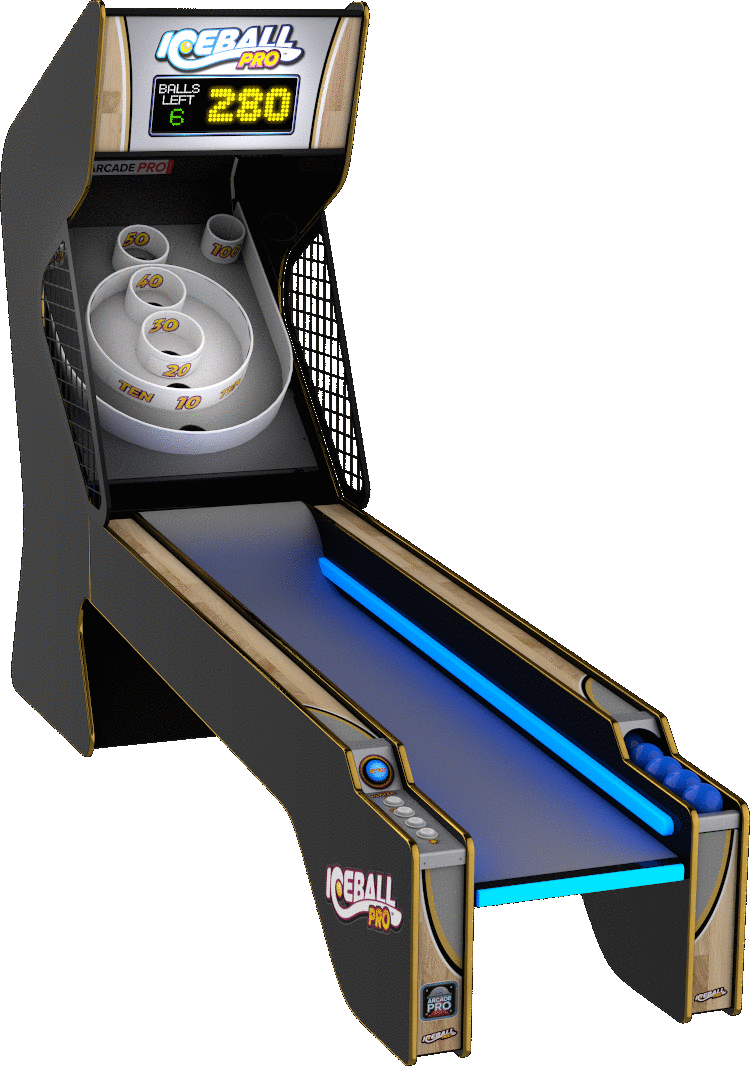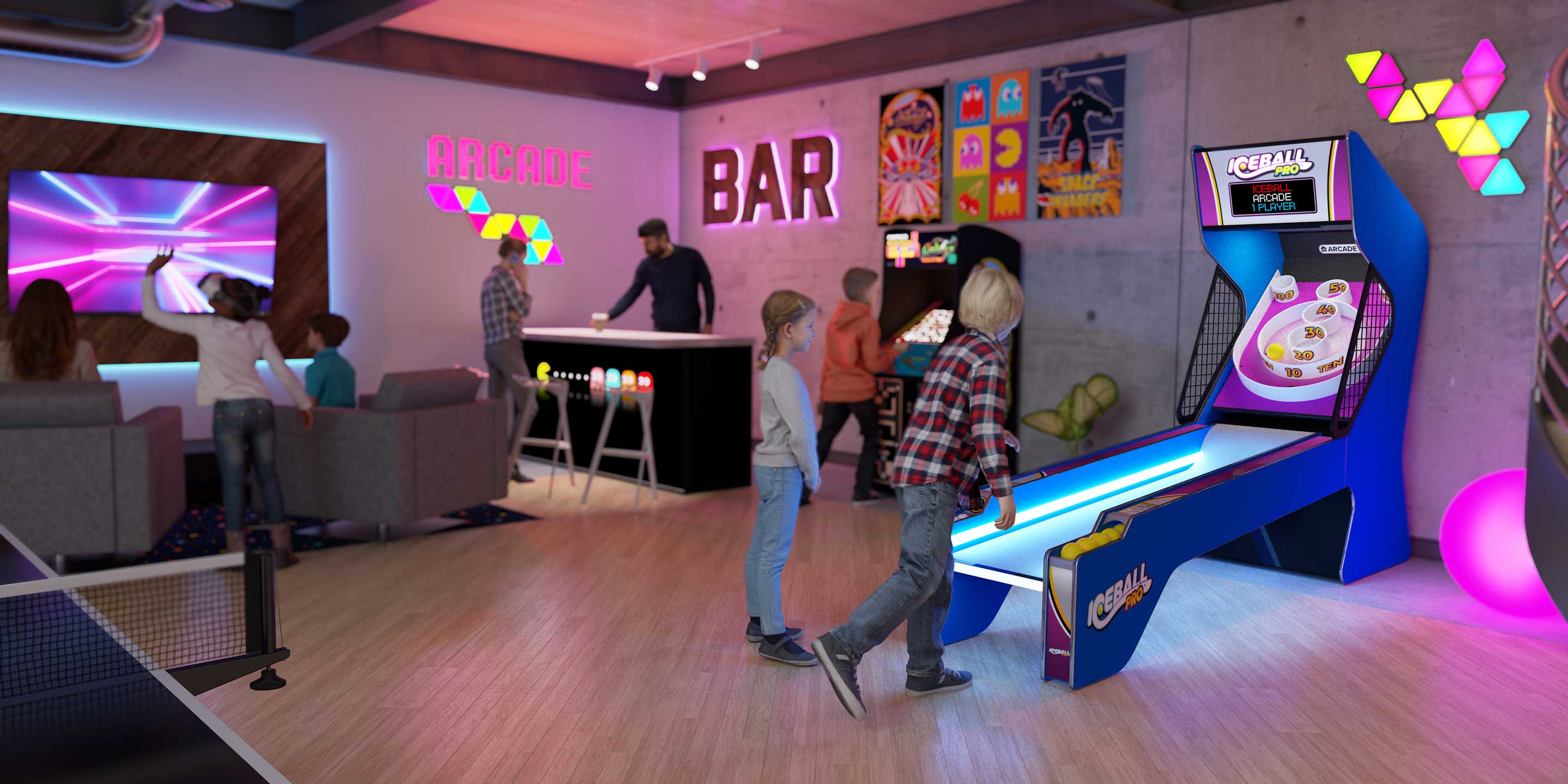 Meet the most popular alley roller game on the market: ICE Ball Pro. ICE Ball Pro is the new standard for Alley Rollers with over 50 improvements from the arcade favorite, ICE Ball. The game is completely redesigned, fun for all ages, and the perfect addition to your home arcade.
ICE took its 40 years of experience developing and manufacturing games and a classic game put it together and created an instant classic. LED's come standard to make ICEBall Pro standout in any room. We added the ICE twist too – with 5 game modes to make for hours of fun. Play with up to 4 players in the never before seen competitive ICEBall.
Weight: 350 pounds
Shipping weight: 468 pounds
Master Dimensions: 120.00 in X 30.00 in X 80.00 in

Try
Before
You

Buy
In our factory direct showroom, you can come touch, play, and experience your favorite arcade games before bringing them home.
Arcade
Quality
Like You've
Never Seen

Learn how our dedication to quality and customer service has allowed us to bring you the coolest games on earth for 40+ years.
Customize
Every
Game

We offer personalized cusomization options for each and every game - so you have what it takes to create your utlimate home game room.
Make It Yours

Buy now, pay over time.