With 9 unique levels, this experience will lead to hours of fun for all ages.
Jurassic Park

Pro
Buy Now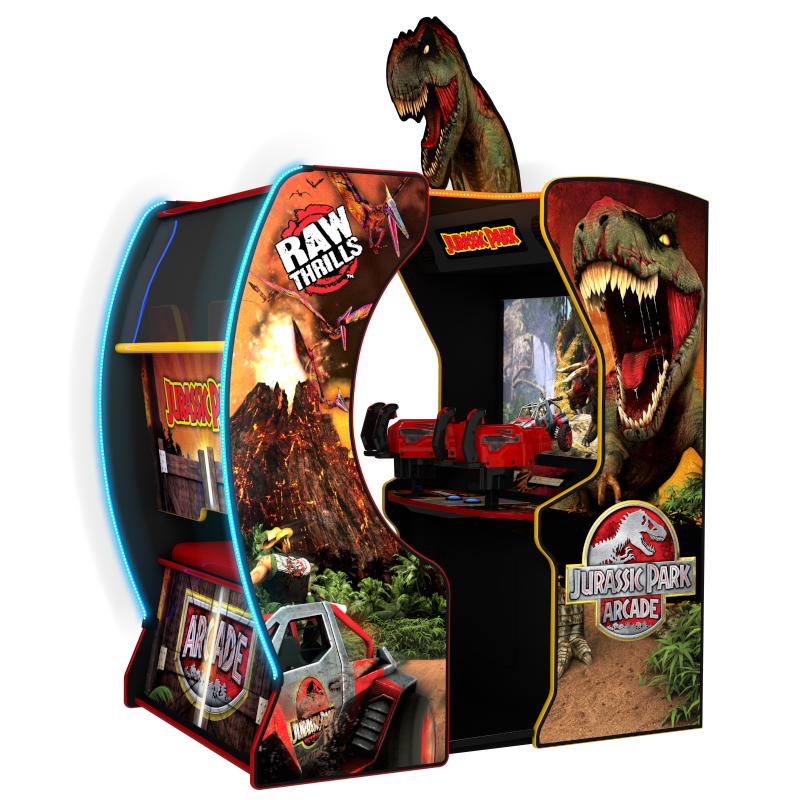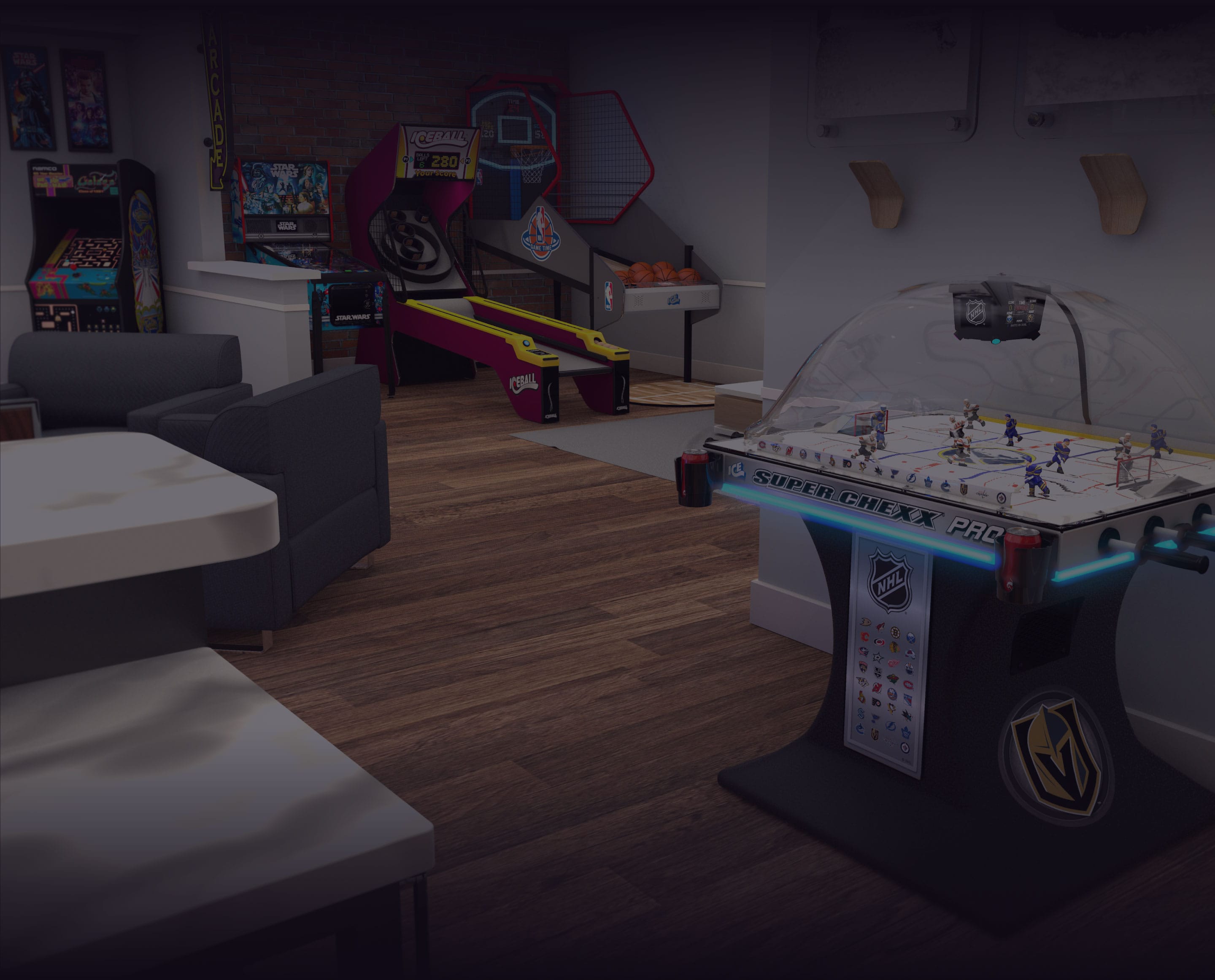 Jurassic Park Pro, rescue the dinosaurs on an island run amok! Use your high-powered tranquilizer gun to subdue menacing dinosaurs and restore order to the island.
Bring the same game that has been an arcade hit to your home!
9 unique levels for hours of fun! Beat the highscore to get on the scoreboard!
Weight:600 lbs.
Shipping weight:700 lbs.
Master Dimensions:68 in X 45 in X 92 in (68 in tall without dino topper)
© Universal City Studios LLC and Amblin Entertainment, Inc. All Rights Reserved. Software © 2014 Raw Thrills, Inc. All rights reserved.
Highlights
BRING THE ARCADE HIT HOME
Jurassic Park has been one of the best video arcade games in the industry, now it is available for your home.
REALISTIC GUN FEEDBACK
Experience the realistic recoil like never before with the same guns used on the arcade model.
LIFETIME LEADERBOARD
Spend hours trying to beat the high scores with the leaderboard. With 9 unique levels, this experience will lead to hours of fun for all ages.
Try
Before
You

Buy
In our factory direct showroom, you can come touch, play, and experience your favorite arcade games before bringing them home.
Arcade
Quality
Like You've
Never Seen

Learn how our dedication to quality and customer service has allowed us to bring you the coolest games on earth for 40+ years.
Customize
Every
Game

We offer personalized cusomization options for each and every game - so you have what it takes to create your utlimate home game room.
Make It Yours

Buy now, pay over time.