Guardians of the Galaxy Pinball Pro (Preorder)
Join the mission to save the

galaxy.
Buy Now
This is for preorders, expect delivery by August/September 2021.
Headline
Details

Get it now, pay over time.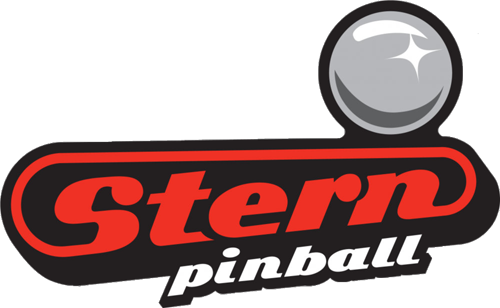 Say hello to Guardians of the Galaxy Pinball Pro! This game will immerse players in a dynamic, challenging, and galactic pinball environment where Star-Lord, Rocket, Gamora, Drax the Destroyer, and Groot battle Ronan to stop him from using the Infinity Stone to destroy the galaxy.
Four Great Reasons
Shopping with
ICE is Cool!
Made in
the USA
We design and build our games in the USA
Factory
Direct
We build and then sell to you at the best pricing available
Product
Warranty
ICE games come with a one year warranty and the industry's best support
Returns
Accepted
Made by Stern, Guardians of the Galaxy Pro is packed with features that provide an irresistible gameplay experience. Each game features a sculpted and interactive ball-eating Groot. In addition, a custom sculpted Rocket figure will keep players on their toes as it blasts the ball back at rocket speed. Color-changing inserts highlight the mysterious and interactive Orb, which opens to reveal the powerful Infinity Stone.
If you're looking for the newest game for your home arcade or family entertainment center, look no further than Guardians of the Galaxy Pinball Pro.

Weight: 345 pounds
Master Dimensions: 29" W x 58" D x 76" H
Estimated Lead Time: In Stock
Features
Step Into Our Galaxy
Based on the beloved franchise, Guardians of the Galaxy Pinball features original score music, hand-drawn art, and HD video scenes from the original film — so you can feel like you're fully immersed in the mission to save the galaxy.
HD Video scenes from the original film associated with game play modes
Groot Bash Toy
Illuminated vertical feature billboard
Game On
With 3 pop bumpers, 7 targets, 2 flippers, high-speed ramps, and flashing LEDs, this pinball pro version will deliver exciting and challenging gameplay every time.
Multiple modes of play!
Guardians of the Galaxy Pinball Pro offers 8 interactive gameplay modes and HD video scenes from the original film.
FAQs
No FAQs Available, Check Back Soon.
Files
No Files, Videos, or Links Available, Check Back Soon.
Try
Before
You

Buy
In our factory direct showroom, you can come touch, play, and experience your favorite arcade games before bringing them home.
Arcade
Quality
Like You've
Never Seen

Learn how our dedication to quality and customer service has allowed us to bring you the coolest games on earth for 40+ years.
Customize
Every
Game

We offer personalized customization options for each and every game - so you have what it takes to create your ultimate home game room.