A classic for over 25 years
Ms.

Pac-Man/Galaga
Buy Now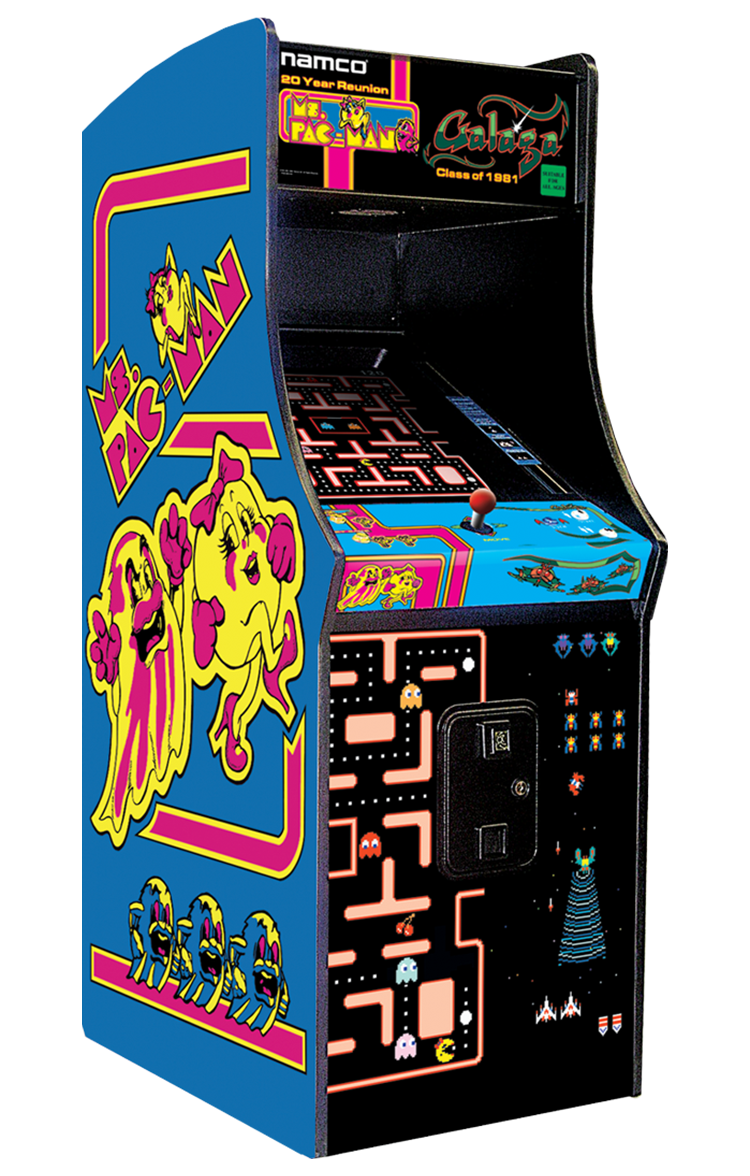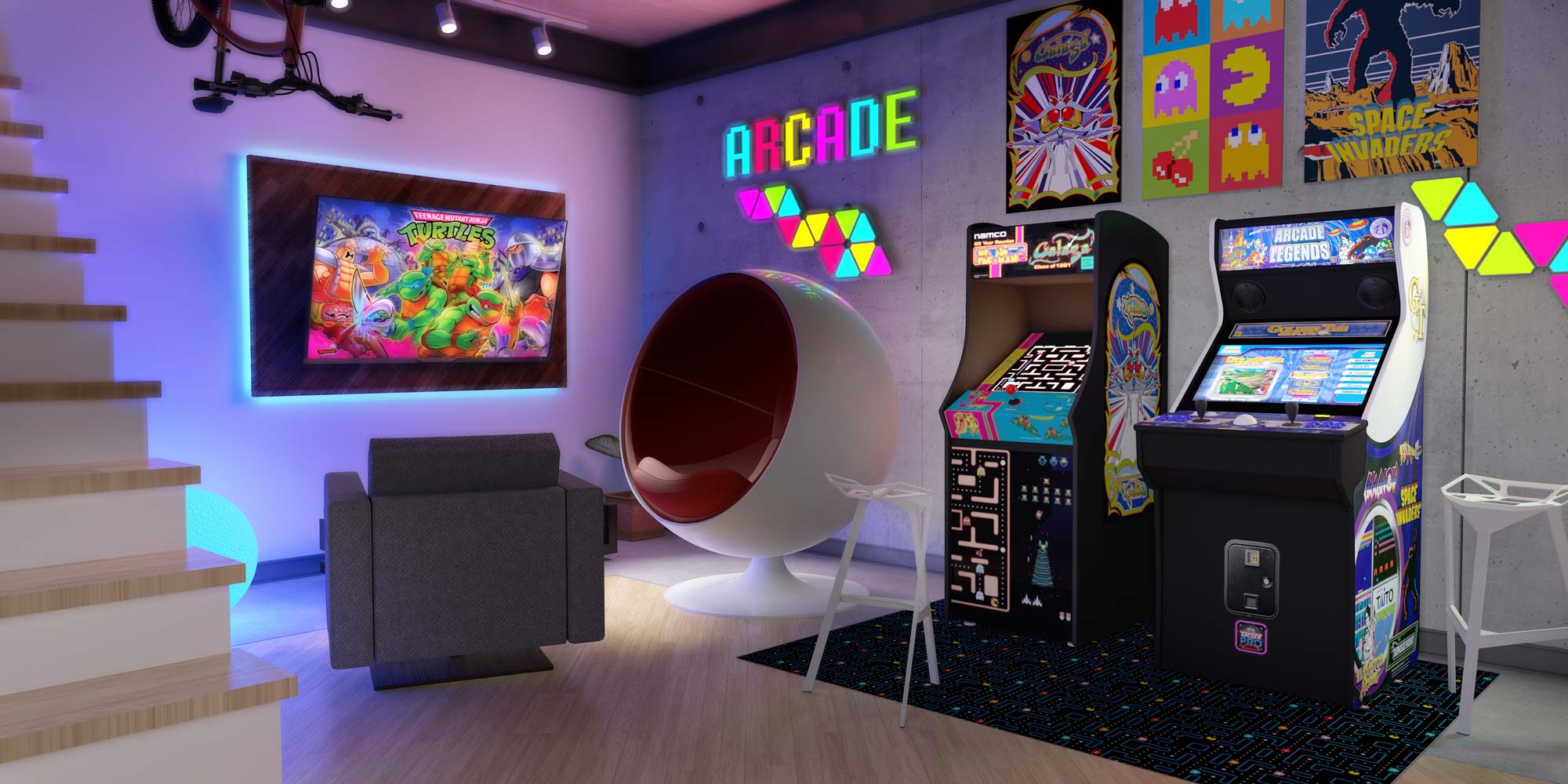 The Ms. Pac-Man/ Galaga Arcade Cabinet (Class of 1983 Arcade Size Home Edition) is an authentic reproduction of the original game, now made specifically for home use! It is identical to the original coin-operated versions without the need for coins!
Play Ms. Pac-Man and Galaga and unlock 4 bonus games: Pac-Man, Speedy Pac-Man, Speedy Ms. Pac-Man, and Rapid Fire Galaga. The Ms. Pac-Man/ Galaga cabinet features real arcade controls, and 24" commercial arcade monitor. Each side of the cabinet has reproduction artwork from the original iconic arcade games.
Weight: 275 pounds
Shipping weight: 300 pounds
Master Dimensions: 24.5"W x 33.25"D x 68"H

Try
Before
You

Buy
In our factory direct showroom, you can come touch, play, and experience your favorite arcade games before bringing them home.
Arcade
Quality
Like You've
Never Seen

Learn how our dedication to quality and customer service has allowed us to bring you the coolest games on earth for 40+ years.
Customize
Every
Game

We offer personalized cusomization options for each and every game - so you have what it takes to create your utlimate home game room.
Make It Yours

Buy now, pay over time.