The latest addition to the Super Chexx Family
Super Chexx Tahoe

Edition
Customize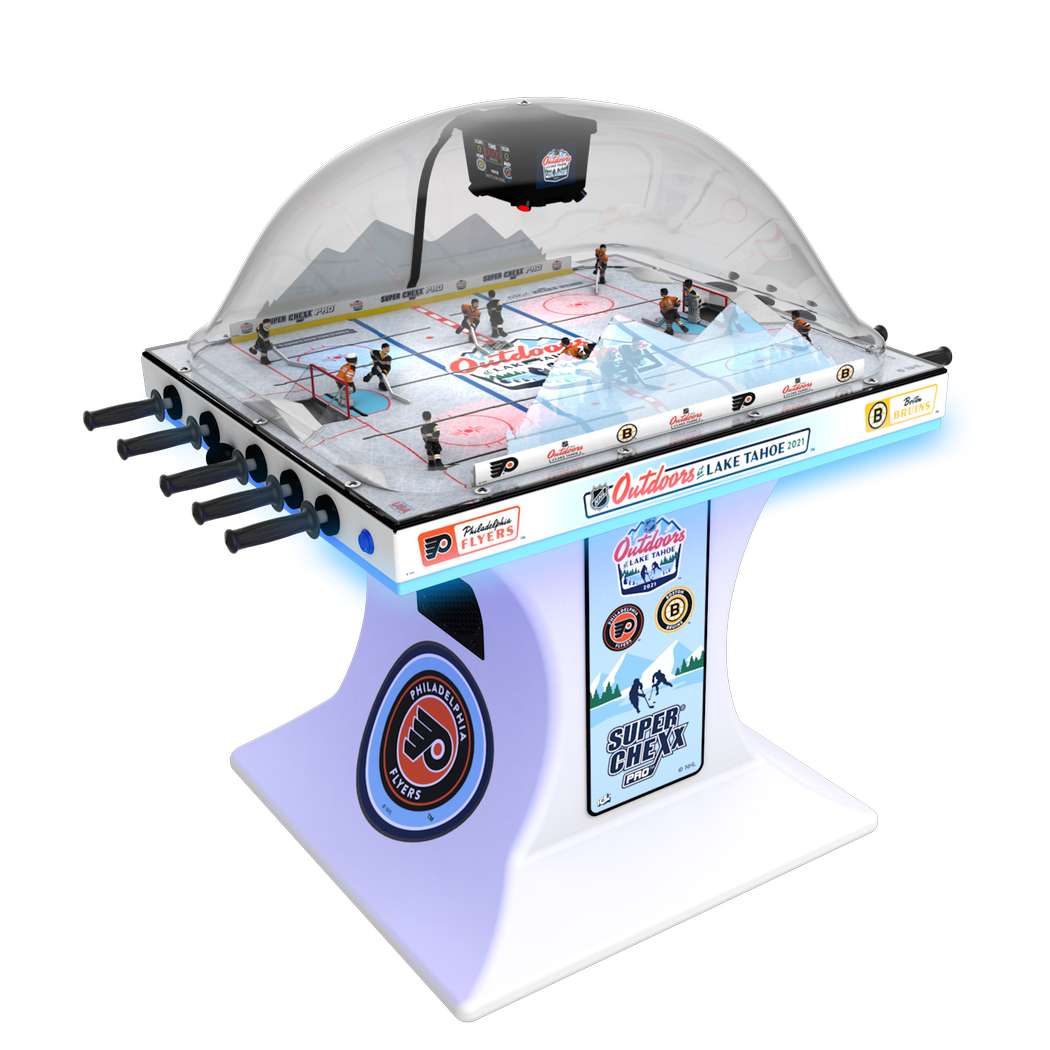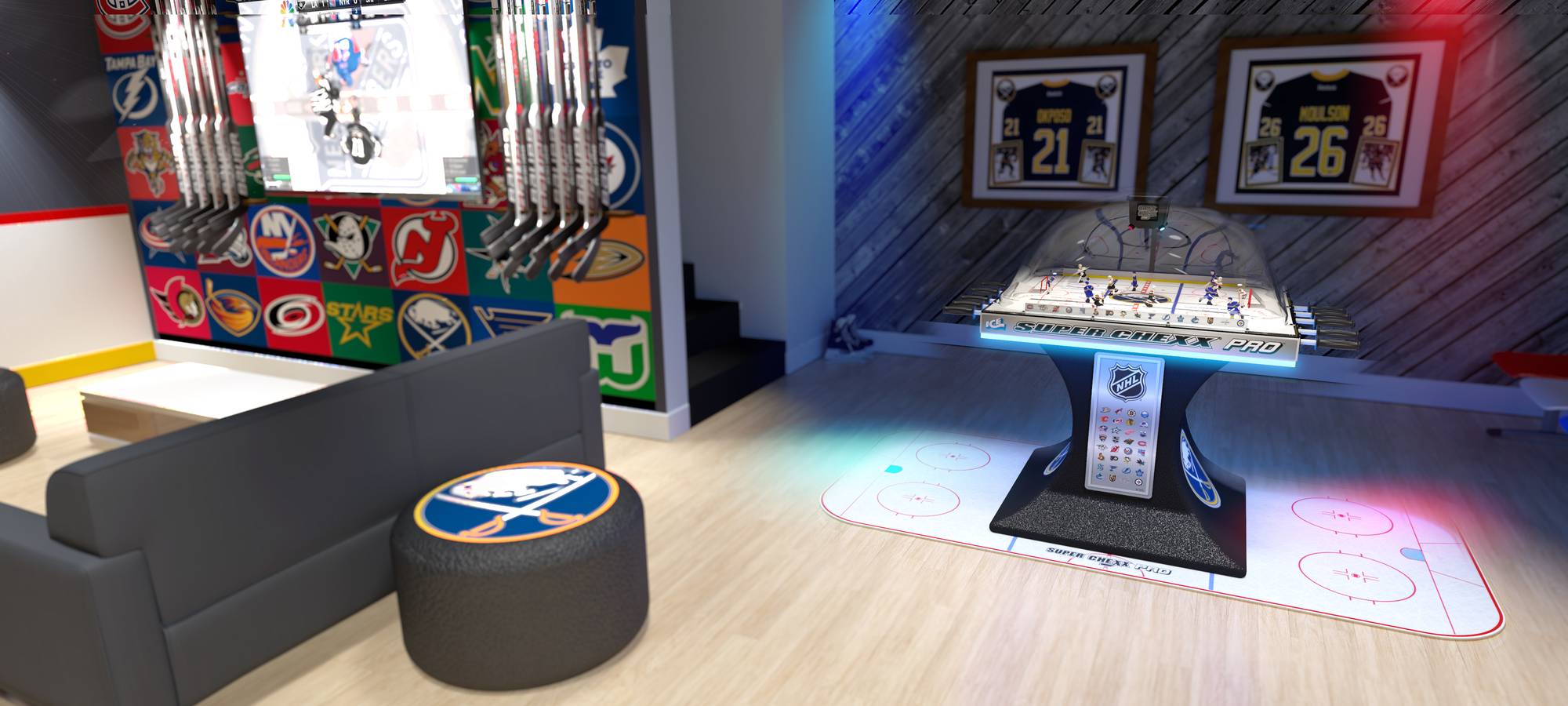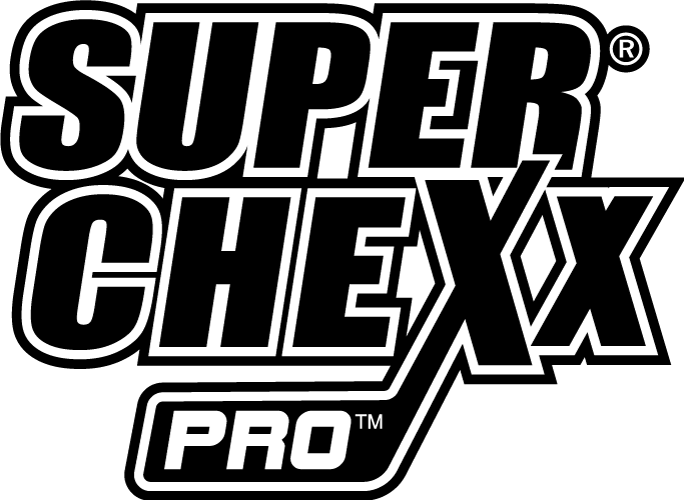 The coolest Super Chexx game now available:

Vegas Golden Knights vs. Colorado Avalanche and the Philadelphia Flyers vs. Boston Bruins.
The "Tahoe Series" Super Chexx games are the coolest and best looking Super Chexx games that we have ever produced. We are unveiling a brand new technique to our dome called "distortion printing" that will completely AMAZE our Super Chexx fans.

These are the features not seen in any of our Super Chexx models.

1. Graphics printed on the actual dome. Brand new to the public. Never seen before.
2. White Base
3. Skated ice hockey surface
4. Custom hand painted players in reversed "retro" jerseys. The detail in unbelievable.

5. LED lighting and Cup Holders

Own a piece of BUBBLE HOCKEY history! Quantities are very limited.

Try
Before
You

Buy
In our factory direct showroom, you can come touch, play, and experience your favorite arcade games before bringing them home.
Arcade
Quality
Like You've
Never Seen

Learn how our dedication to quality and customer service has allowed us to bring you the coolest games on earth for 40+ years.
Customize
Every
Game

We offer personalized cusomization options for each and every game - so you have what it takes to create your utlimate home game room.
Make It Yours

Buy now, pay over time.